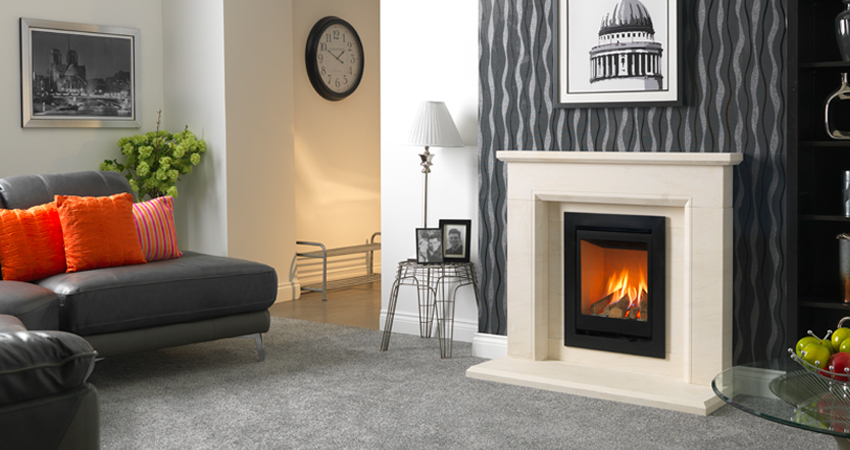 The Valor Inspire 400 truly is an inspirational gas fire. Not only does it have a beautifully realistic flame picture, but it also features a convincing glowing ember bed.
This glow comes from Valor's Luminaire under-bed LED technology, a unique feature that enhances the flame picture when the gas is turned on. It also delivers ambient lighting when the gas is turned off, so you definitely can have the best of both worlds!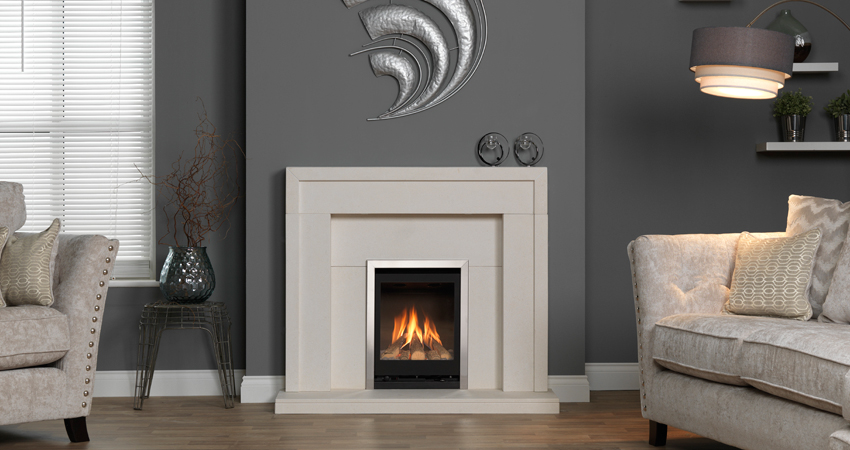 You may be wondering if this is the only noteworthy feature of the glass fronted Valor Inspire 400 gas fire. However we have yet to tell you about its 4kw output, impressive 84.5% efficiency and simple to operate fireslide or remote control, not to mention its versatility of installation.
Suitable for class 1 flues the Inspire 400 can be installed as a hole-in-the-wall-fire; with one of Valor's dedicated limestone suites such as the Vicenza, Palermo or Atalanta (pictured); or with many of the other fireplaces that we supply.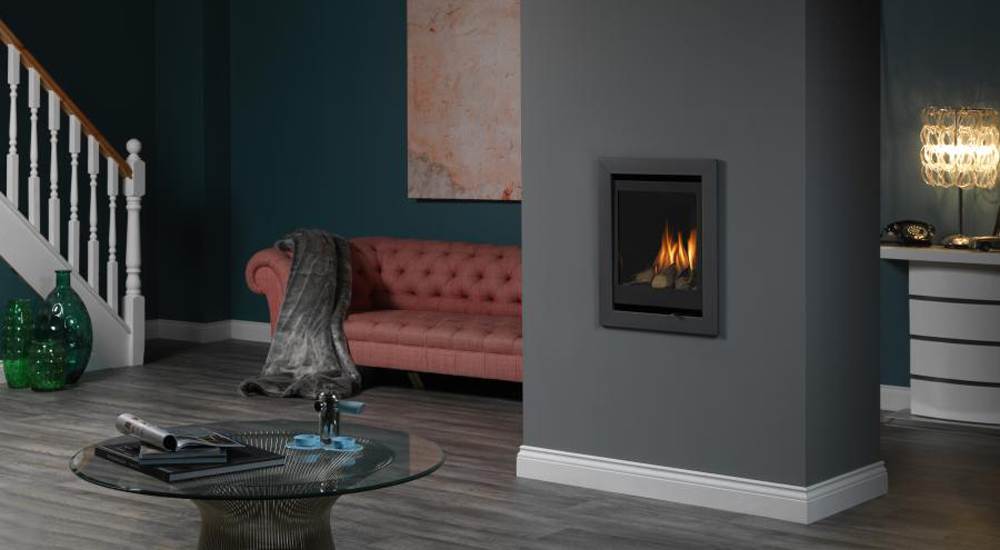 You can further customise the fire with a choice of Edge or Grande trim in four colour finishes: anthracite, black, brushed chrome or chrome, and a choice of three liner options: black, mirrored glass or vermiculite. Perhaps the most impressive of these is the mirrored glass as it gives the logs and flame picture an added depth, so you really do feel like you are sat in front of a camp fire.
Don't just take our word for it though, visit our showroom today for a live demonstration of this Valor Centre exclusive fire, and see for yourself!